Free
Cunningham, KY


Cleaning out an old barn everything free.

2012 John Deere 3520, MX6, Loader, Cab. Premium
$27,500.00 - La Center, KY


This tractor is fully loaded from John Deere with a premium cab, rear fender extensions, rear work lights, trailer connector, automotive style cruise control, load match, spee...

Rock River LAR-15 5.56mm
$750.00 - Hickman, KY


Local trade in, very few rounds down range. Tried to capture pics of every angle. RRA LAR-15 5.56 mm caliber 16" barrel Plano All Weather Tactical case Magpul Foliag...

2005 duramax diesel
$19,000.00 - Paducah, KY


2005 duramax diesel. Fully loaded.leather heated seats power windows and seats. Heated mirrors. Rear DVD player. 168000 miles. Truck has been taking extremely good care of. I ...

Four Winds
$4,000.00 - Kuttawa, KY


2002 Four Winds camper. Sleeps 6 with a queen bed, fold down couch and table. Slide out and full bath and kitchen. 2nd owner. Call 270-625-8540 before 9 pm. Comes with an equa...

2014 canam maverick 14000 or trade for boat
Mayfield, KY


2014 canam maverick I have 27000 invested in this machine 14000 obo or trade for boat text or call 2702059654

1994 VIP open bow ski boat 19' trade? CHEAP
Paducah, KY


I have here a 1994 VIP open bow ski boat and trailer. 4.3 mercruiser. Clean, clear ky title for both. Tags til april, 2017. I've redone 90% of the interior. New bluetooth pion...

WINCHESTER SMITH & WESSON HIGH STANDARD RUGER
Greenville, KY


1. Nickel Smith & Wesson model 30. LNIB. $650 2. Smith & Wesson model 696 44 special. LNIB. Pre lock hammer mounted firing pin. $1200 3. High Standard Supermatic Tournament...

Jeep CJ5
$7,500.00 - Kuttawa, KY


1976 Jeep CJ5 with inline 258 6 cylinder engine bolted to a 3 speed manual transmission. Frame off restoration with 50% new parts including brakes, radiator, seats, new paint....

Cub Cadet ZTR
$1,500.00 - Murray, KY


Cub Cadet zero turn, 50 inch deck, 20 hp Kawasaki V-twin engine. Sharpened blades. Good tires. Ready to mow. Great condition. $1500 cash. 270-227-2241...

Chain Link Fence
$300.00 - Cunningham, KY


Approximately 100 feet of chain link fence, 4x4 gate, post and top rails. Call or text 270 562 0873

17
$50.00 - Melber, KY


Set of 17" Dodge Ram wheels for sale. Used for spares. 2 have tires (not included). Painted black and cleared. $50.00 Text 270-564-0140

1984 El Camino
$3,900.00 - Paducah, KY


REDUCED .. I have a 1984 El Camino with about 110,000 miles (speedometer broken). New tires. It is automatic with a 305 but it has a main bearing going out in it. I will take...

Enclosed trailer
$1,800.00 - Wickliffe, KY


Hallmark 8x16. Actual storage is 8x13. Txt or email me for any questions. 2705645320

2BR/1BA Duplex, $630/month
$630.00 - Gilbertsville, KY


Located in Cambridge II subdivision, convenient to MSU, shopping and more! 2BR/1BA duplex apartment, central H?A, washer/dryer, and all kitchen appliances. Paneled walls, fu...

Miscellaneous Antiques
$150.00 - Grand Rivers, KY


Beam Scales, One Ear, Hand Corn Sheller, Old Hand Auger Bit, 2 Hand Saws, Old S-Wrench, 2-Braces & 16 Bits, 2-Hay Barn Pulleys, 1 Wood & 1 Metal, Old Horse Shoe Trimmers, Hay ...

5 piece set
$800.00 - Symsonia, KY


6 years old. Bought at Gilliam Thompson Decorating and changing colors. Very good condition. End tables match legs of furniture $800.00. Cash only Call 270-559-6526

Ladder,Saw,Hay Spear
Grand Rivers, KY


Commercial Type 2, 28ft.Aluminum Extension Ladder (2 14ft. sections),(Keller Brand),Model # 2528, 225# Duty Rating, Excellent condition. $100.00. Also, Poulan Pro Chainsaw, 20...

2005 Harley Davidson Night Train
$10,500.00 - Paducah, KY


2005 Harley Davidson Night Train: Vance & Hines Exhaust, Wide 200 Rear Wheel, Oversized Headlamp, Luggage Rack with Sissy Bar and Black Braided Front Cables. $10,500 Contact B...

Concrete Flatwork
Benton, KY


We pour, form, finish and saw-cut garages, slabs, sidewalks, and patios. We also do aggregate! Been in the business since 1992. Quality work and free Estimates.We can reache...

SCT SF3 (3015) Tuner Pre programed flash device
$150.00 - Hickory, KY


Works great comes with Dvd and cord to plug into computer. SCT SF3 3015 The SF3 Power Flash arrives Pre-Loaded with DYNO Proven tune files that INCREASE HORSEPOWER and TORQU...

FULLSIZE LOFT BED
$200.00 - Paducah, KY


FULL SIZE LOFT BED, 6 MO. OLD, MATTRESS NOT INCLUDED, $200.00 ,WEIGHT LIMIT 300 lbs. CALL 270-705-2269 or 270-210-2209

26 inch Roadmaster Granite Peak 18 speed bike
$70.00 - Princeton, KY


I rode this bike probably 5 times, lol. Purchased a new Bell memory foam seat when I bought the bike. Will take $70.00 for it.

Oak China Cabinet
$475.00 - Murray, KY


This oak china cabinet or book/curio case stands 6 feet 13 inches tall and measures 39" across and 18" in depth. The glass doors contain 3 shelves. The first measures 9 3/4"...

DRAIN CLEANING
Paducah, KY


Drain cleaning service available in Mayfield, Paducah, Murray and surrounding areas. Offering removal of main sewer clogs and roots, grease removal in kitchen sink drain lines...
---

Search Ads
---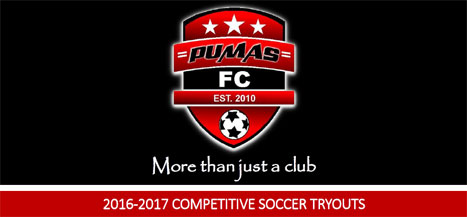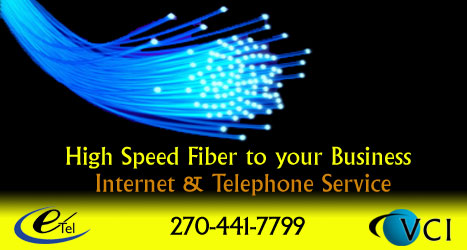 ---
Statistics
29,784
261
29,523
9,766
6,505
316
38

Email Replies Last 24 Hours

50
---
Trends
Popular Categories
Visitor Traffic
Recent Searches

Views
Category
Why Is This Important?
This list shows the top 10 categories that are viewed the most. This list is created from actual views over the last few hours.
90
Recent Ads
60
Appliances/Other
59
Bicycles
54
Autos/Vans
45
40
For Trade
33
Boats
31
Real Estate/Commercial
29
Furniture/Kids Stuff
29
Autos/Pickup Truck

Searches
Search Words
Why Is This Important?
This list shows the most common searches made by Classifieds visitors over the past few hours. It's a great way to see what buyers are looking for.
5
Cake steps
5
diesel
5
Boats
4
Jeep
4
antiques
4
Camaro RS
3
Camry
3
lawn mowers
3
Popular
3
Boat for sale
---