Kubota Diesel Tractor and 7 attachments
$4,450.00 - Murray, KY


THIS IS A RARE FIND! I HAVE A GARAGE KEPT, RUNS GREAT, DIESEL 13HP, 3cycle, 1979 KUBOTA B6100 TRACTOR AND ATTACHMENTS FOR $4450.00 obo There are 7 ATTACHMENTS: THREE POINT...

Used corrugated roof metal
$5.00 - Princeton, KY


Approximately 60 sheets of 8,9, and 10-foot used, corrugated roof tin. $5.00 per sheet. Cash only, must pick up.

2 Days Only.... 30% off ALL PROM DRESSES!
Paducah, KY


2 days only..... 30% off all prom dresses!! We have some gorgeous dresses! Sizes 0 to 26 in stock! Brands include Tony Bowles, Night Moves, Tiffany, Jovani, ...

04 mazda3 need gone ASAP!! Looking for family vehicle
$3,500.00 - Symsonia, KY


Nice clean 04 Mazda3, looking to sell and/or trade for SUV type vehicle. Great relatable car, took it to dealer no codes. Nothing wrong in engine. All fluid and maintained ...

Knife "SALE "
$101.00 - Fulton, KY


I have seven knives for sale bench made , camillus,Remington,smith & Wesson ,war tec, etc..All like new showing little to no ware. Trying to sell them all together, will cons...

For Sale 12 x 45 Mobile Home 2 BR 1 Bath Hunting Cabin
$1,000.00 - Benton, KY


For sale 2 bedroom 1 bath manufactured mobile home 12 x 45. There is no land with this, mobile home only. Buyer will be responsible for moving. Would make a great hunting ca...

Yamaha TTR125e
$1,300.00 - Metropolis, IL


Bike is in great condition, barely ridden. Stored in a barn for 4+ years. Gas tank cleaned. petcock replaced, fuel lines and carburetor replaced, air filter replaced. Complete...

Keltec PMR 30 22 magnum brand new never fired
$450.00 - Benton, KY


You are looking at a brand new never fired Keltec PMR 30. $450 Please call or text 6189211584 this is an IL # but I live outside of Benton KY.

2003 Honda Rancher 4x4
$2,400.00 - Mayfield, KY


2003 Honda Rancher 4x4 in good shape all the breaks work, no issues. Asking $2,400, If you have any questions call or text (270)705-9734 thanks.

Craftsman gt 5000
$1,050.00 - South Fulton, TN


Craftsman gt5000 kohlor 25hp 50" deck tractor tread rear tires great mower needs nothing 1,050 obo 2702088068

1997 EZ-GO With Cab Enclosure
$1,800.00 - Union City, TN


1997 ez-go 36 volt golf cart. New windshield and canvas cab with doors. 2 1/2 year old batteries and automatic charger. Good tires, good cart. 1800 obo. 731-446-1038 Calls...

96 F350
$4,000.00 - Metropolis, IL


1996 F350 XL crew cab 4x4 with 460 and 5 speed. Currently has 39.5" boggers on it but trying to get rid of those and go to 37s or 38s to make a little more road worthy. It has...

9 Bird Houses
$10.00 - Hickory, KY


I have 9 bird houses, 2 are gourds in good shape with no cracks and the other 7 are wooden that appears to be old barn wood. I am asking $10 each or $75 for all of them, but ...

FRIDAY SALE - K98 8mm Mauser, German - Russian Capture
$575.00 - Almo, KY


K98 8mm Mauser, bcd manufacturer (from the Gustloff Werke Arsenal 1943) Russian Captured weapon, German insignia ground off of firearm. Ready to shoot. Get a bit of history. $...

Jeep 16"wheels
$75.00 - Ledbetter, KY


Jeep 16" stock wheels. 5 total $75 OBO. 2705598792

14' V-bow boat, trlr, 6hp Johnson
$700.00 - West Paducah, KY


1970 14' Sea King V-bow boat, current registration and title in my name, wood replaced last year. Trailer sandblasted and painted last year with new wheel bearings. !973 6hp...

2009 CHEVY TAHOE LT 4X4 LEATHER!!!!!!!!!!!!!!!!!!!!!!!!
$12,900.00 - Mayfield, KY


LOOK NO FURTHER!!!! SEAY MOTORS IN MAYFIELD KY CAN FULFILL YOUR DREAMS. IF WE DONT HAVE IT WE WILL GET IT!!!!CALL BRETT TRAVIS AT SEAY MOTORS OF MAYFIELD KY 270-247-1011...

Green Pickers
Metropolis, IL


No Tiller Needed & Set Up High for Easy Mowing Around Raised Grow Beds for Flowers & Vegetables Non Treated Wood Very Little Weeding Needed 8 Foot Long x 12" wide x 10" Deep...

For Rent 2 Bedroom 1.5 Bath Townhouse Apartment
$600.00 - Benton, KY


For rent a 2 bedroom 1.5 bath townhouse apartment in Benton, located at 409 W. 14th St. Kitchen appliances provided; refrigerator, stove, microwave, dishwasher. Also comes...

4BED,4 BATH, 4000+ SQ FT ON 2.5 ACRES
$339,000.00 - Paducah, KY


MLS# 88619, LOCATED AT 240 HARTING RIDGE RD, PADUCAH, KY 42086. BEAUTIFUL HOME IN THE EMERALD HILLS SUBDIVISION. THIS WEST PADUCAH HOME IS READY FOR A NEW FAMILY. YOU'LL LOVE ...

Concrete Flat work - starting at $4.75 per SQFT
Paducah, KY


Concrete; driveways, sidewalks, patios, steps, retaining walls, Footings, etc. Depending on ground conditions and type of finish requested, prices will vary. All dirt wo...

80 ACRES IN MARSHALL CO-HUNTING OF EVERY KIND
$420,000.00 - Gilbertsville, KY


MLS# 90631, LOCATED AT 748 GOLF COURT DRIVE, GILBERTSVILLE, KY 42044. THIS PROPERTY HAS IT ALL!!! 80 ACRES LOCATED DIRECTLY NEXT TO KENTUCKY DAM GOLF COURSE YET IT IS SECLUDED...

Welder/Fabricator
Mayfield, KY


Welder/Fabricator (Mayfield, KY.) Hiring Event Wednesday March 29, 2017 from 8an-2pm Atlas Equipment Services, an established conveyor company, is in need of 1-3 employee...

Two garden scene paintings
$25.00 - Hickory, KY


Two paintings, approximately 34x26, in good condition, $25 each. Call or text 217-473-7267

2007 IMPALA SS***5.3L V8***BLACK LEATHER***SUPER CLEAN
$9,995.00 - Mayfield, KY


IMPALA SS!!! CLEAN CARFAX, LEATHER, 5.3L V8!!! 18 INCH WHEELS, REMOTE START, SUPER NICE CAR!! ONLY 111K MILES. CALL OR TEXT JUSTIN EMMONS AT 270-994-7118 OR 270-247-1144....
---

Search Ads
---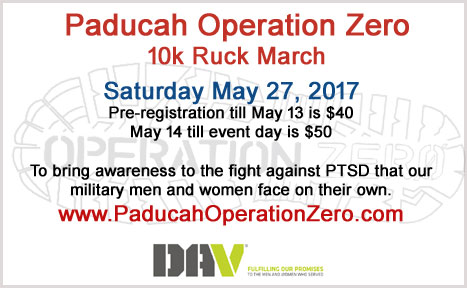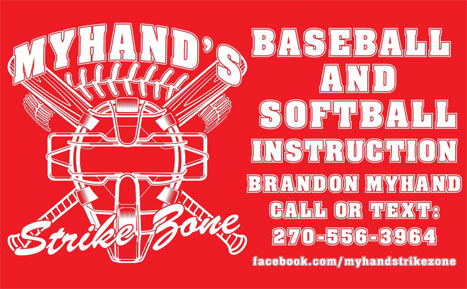 ---
Statistics
31,365
232
31,133
9,265
6,213
555
55

Email Replies Last 24 Hours

41
---
Trends
Popular Categories
Visitor Traffic
Recent Searches

Views
Category
Why Is This Important?
This list shows the top 10 categories that are viewed the most. This list is created from actual views over the last few hours.
2905
Recent Ads
595
Autos/Pickup Truck
541
Boats
507
Firearms/Long Guns
410
Firearms/Handguns
327
Campers and RVs
294
Lawn and Garden
261
Powersports/4 Wheelers
258
Hunting and Fishing
248
Employment/Jobs Offered

Searches
Search Words
Why Is This Important?
This list shows the most common searches made by Classifieds visitors over the past few hours. It's a great way to see what buyers are looking for.
24
Jeep
14
Trailer
11
TOYOTA
11
draft horse
10
Auction in eddivile
10
1990 Honda four wheeler
9
Mustang
8
jeep wrangler
7
classic ford trucks
7
Mower
---